Social Media Optimization Case Study
Client: Crown Moulding Designs is a Carlsbad, CA based company specializing in the design and installation of crown moulding. With over 33 years of experience, we provide services of unmatched craftsmanship for discriminating homeowners throughout the greater San Diego area.

Social Media Optimization Services: Client needed help driving more traffic to his website through social media optimization.
Strategy: We did a complete rebuild of his site, set up all his social media accounts, completed his social profiles and added the icons to his site. We continue to assist him with content development.
Success: After implementing the necessary SEO strategies and processes, we secured the number one spot on Google.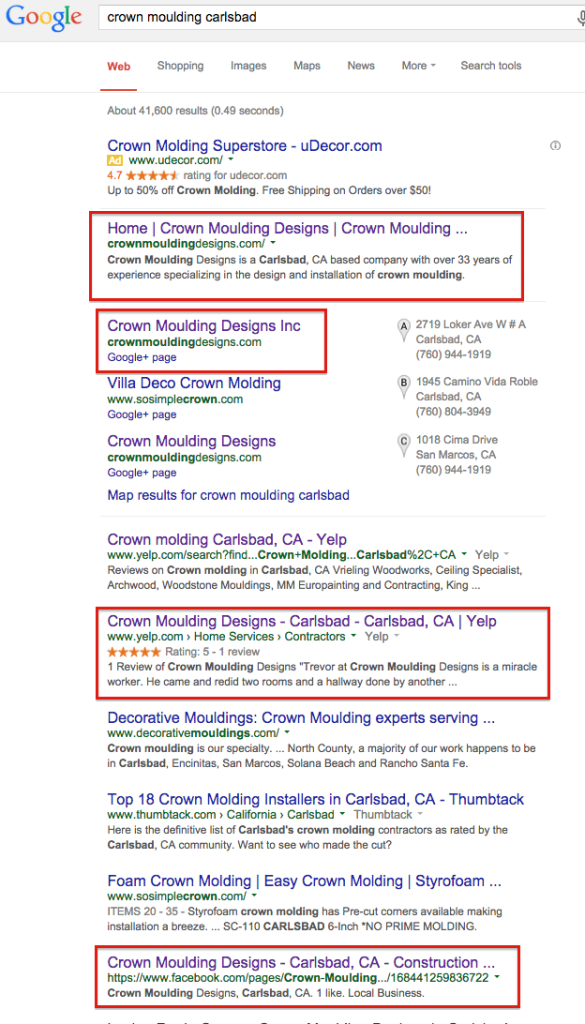 Social Media Optimization Case Study